Coping with pet loss
Losing a beloved pet is a difficult time and the grief that you feel is very real, just as you would feel in the loss of a human family member or friend.
As part of the grieving process, you might want to consider:
Writing a story or poem about your beloved pet -- and adding this to our Memory Wall.

Making a scrapbook or collage of photos of your cat.

Compiling a video of happy times with your pet.

Saving a keepsake of your pet – a collar, favorite toy, blanket or
lock of fur.

Planting a tree in your cat's memory.

Making a donation in your cat's name to a rescue or animal welfare group.
See these words of inspiration, which might help you at this difficult time.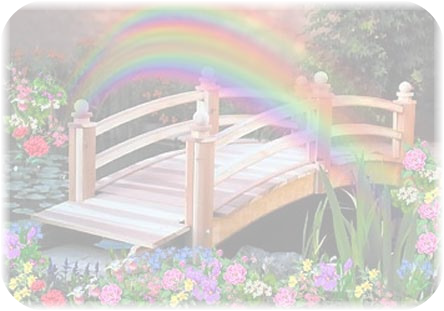 Handling grief
Different people respond to grief and handle loss in different ways. With children, it is often advised to be open and honest with them about their pet's death. For help in the grieving process, The Cat Practice works with:
Dr. Camille Greenwald, clinical psychologist, 380 N Old Woodward, Suite 156, Birmingham, Michigan 48009,
248-567-2420. Dr. Greenwald focuses on coping with life transitions including pet loss. Families are welcome.
Dr. Greenwald is a licensed clinical psychologist and member of the American Psychological Association and
Michigan Psychological Association.
Pet loss grief counselors are also available at:
Iams Pet Loss Listening Line 888-332-7738
Staffed 9 a.m. – 5 p.m. EST, Monday – Friday